Do you want to find your rhythm?
Are you here to find an unforgettable experience for your work colleagues?
Or for your friends or family?
Do have you what it takes to be in rhythm?
Never been part of a Drum Circle before, but have seen it and had that urge to just get in there and beat the drum?
Have you got passion, but just don't have a good way to let it out?
We've got you covered!
We teach rhythm in a safe, upbeat and easy way. We will have you, your team or your friends, or your kids playing in unison in no time at all.
Drum Yourself Happy!
Inhibitions will just fall away, as you become part of the drum tribe. Let go, be in the moment as we help you create an unforgettable rhythm experience!
Welcome! You're one step closer to finding your rhythm.
Click here to read about some of our drumming participants say …
Here at Earthen Rhythms we live, breathe, play & love rhythm.
We hope to share experiences with you soon. If you are already involved in one of many activities, we hope you find what you a looking for in our new website. Let us know if something is missing or hard to find.
We offer a range of services, so please, look around, review rhythms, see what's coming up with our shows and workshops, shop and find links to the West African Community in Newcastle, NSW and around the Earth.
Earthen Rhythms Overview
We love Drum, Dance & Rhythm! We provide FULLY INTERACTIVE RHYTHM EVENTS for 10 to 1000+ people. Our largest audience has been 45,000 strong.
What we do
Corporate Team Building Drumming & Wellness
Health & Wellbeing Drumming Programs
Special Needs Drumming – Disability Service Events & Programs
School Drumming – Full Interactive Rhythm Events & Performances
Preschool Drumming – Singing, Dancing and Drumming
Private Function Drumming
eg Birthdays, Kids Parties, Hens, Weddings, Send-offs, etc
Drum Making & Retreats
Drum Shop – Sales & Repairs
Community & Special Events Drumming
We make any occasion unforgettable and uplifted through rhythm. Get in contact now to book your event.
For all bookings please contact us
Benjie Williams – Director and Senior Facilitator
"His dynamic drumming is interwoven with songs and dance that bring the vibrancy of the music to life."
Teacher, Rhythm Facilitator, Entertainer and Performer. Benjie teaches between 3000-5000 students each year. His teaching style reaches into the roots of West Africa and provides participants with a dynamic, uplifting and engaging experience that encourages freedom of expression, inclusivity and fun!
Benjie has trained in West African drumming, percussion and dance for more than 25 years. His dynamic rhythmical repertoire brings the vibrancy of music to life. He drums with great joy and high energy, delivering a mix of traditional rhythms infused with strategic rhythm games to help drum you and your group happy!
The quest for further education lead him to the internationally recognised Village Music Circles (VMC – created by the legendary rhythm master Arthur Hull). Benjie  is now one of 30 Certified Global Trainers for VMC International, as well as a certified Rhythm2Recovery Facilitator. Benjie regularly works with NDIS groups and individuals to improve mental health and share Inclusive Rhythm Programs.
In 2002 Benjie formed a Sydney-based drumming troupe, Earthen Rhythms, that has entertained numerous corporate and community groups. Now in Newcastle (NSW, Australia) he teaches classes, workshops and leads performances nationally and overseas. He has worked with many large corporations, community organisations, schools, care groups, universities, children's groups, disability providers, charities, men's health groups and has performed at numerous festivals, community events and private functions.
His original guide and mentor, John May (Hands Heart Feet) ignited Benjie's ability to empower people, connect individuals and share joy through drumming. His djembe drum training continued with African masters; Mamady Keita, Famadou Konate and the Bangoura brothers; Epizo, Mohamed & Sibo.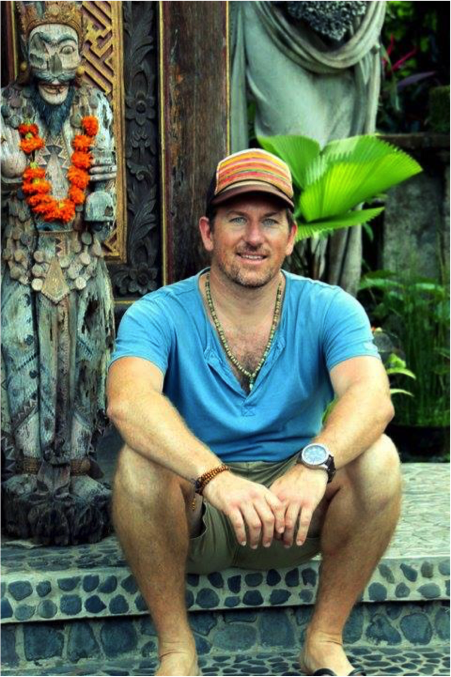 Jim Chapman – Teacher & Facilitator
"Jim loves working with groups of people to help them discover their drumming groove and to feel and understand the rhythms."
Jim Chapman is a percussionist, jazz guitarist, singer and composer, originally from Brisbane. He travelled and lived in Brasil and New York in the 1980's and lived in South Africa from 1994-2000. He has played in jazz bands, big bands, experimental groups, fusion groups and café duo's and performed in acapella groups and percussion groups since the 1990's. He made a six-part radio documentary series for ABC radio national entitled "When the West Met the South" in 1999. He released an album called "Afro No-Clash" in 2008.
He studied African drumming with Andrew and Geoff Tracy in South Africa, Epizo Bangara, Mohammed and Sibo Bangara, Chris Berry and Elliott Orr in Australia. He has taught music at universities in South Africa, Brisbane and Newcastle since 1997 and has taught African drumming and performed traditional rhythms through those institutions for all that time and was the deputy head of school in the Conservatorium at the University of Newcastle from 2009 – 2012.
Jim loves working with groups of people to help them discover their drumming groove and to feel and understand the rhythms that they are so often attracted to. He works at every level from the community and children's groups to schools, corporate and university classes. He teaches with patience, humour and loads of encouragement to get the most fun for everybody out of each class.