Inspire your kids with African Drumming Rhythm!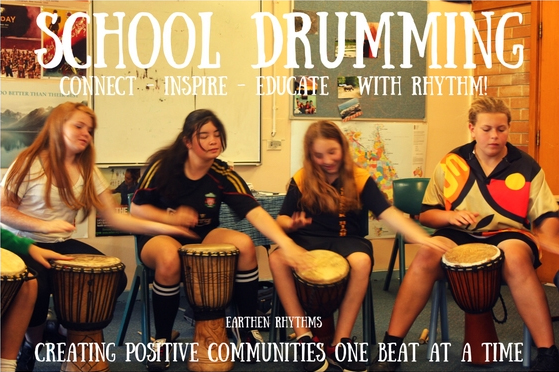 Amazing Drumming Uplift Workshops
We provide professional and engaging workshops to musically inspire students and address their social and emotional wellbeing.
Two Easy Steps to bring Drumming Awesomeness to Your School
1) Choose a Program Option:

One-Off Single Workshop – 30 to 50 minute Drumming Workshops
One-Off Half Day Workshop – Workshop length varies from 1/2hr workshops to 3 hours
Four Day Extended Workshop – 4 day Program + 1 Performance
10 Week Program – 9 x 50 minute workshops & 1 Performance
Drum Therapy – Focus on Social and Emotional Wellbeing or Address specific needs/topics
Included
Drums & Percussion for every student.
A Professional facilitator
Rhythm Games for wellbeing
Drumming to increase learning and understanding of music and culture
Metaphors for positive life skills, teamwork and creativity
Dynamic movement while drumming
What they experience
Rhythm games to increase learning and understanding of the culture and music.
Confidence boosting
Social inclusion
Practical Listening skills
Self respect & respect for others
Team work & collaboration
Positive decision making
Co-ordination skills
Communication skills
Positive Community Values
Optional
Cultural stories, background of the instruments and educational songs.
Traditional rhythms drawn from West Africa
Drumming for social and emotional Wellbeing (includes extracts from DRUMBEAT & RHYTHM2RECOVERY)
Syllabus Alignment
All Earthen Rhythms Drum Uplift Workshops are aligned with the NESA syllabus.
As a small, local business, we are able to tailor our workshops to meet specific needs. Contact us for your free booklet.
Covid Safe Business
Earthen Rhythms is a Covid Safe Registered Business (see our Covid Safe Plan)
Workshops | Performances | Education | Wellbeing 
Harmony Day Drumming Activity
Make your Harmony Day special with rhythm!
INTERACTIVE EDUCATIONAL DRUMMING PERFORMANCES
Interactive live show with dynamic audience participation – Up to a 30 minutes
Traditional outfits
Singing, drumming and dancing
Students will be uplifted by this program which introduces them to the world of West African music and culture
BIG EXPERIENCE – SMALL COST
50 Minute Drum Uplift Workshop (minim 8 students – max 30 students) – from $350
Half Day Workshops – (3 x 1 hour or 6 x 30 minutes) – from $550
Full-Day Workshops (6 x 50 mins or 12 x 25 mins) – from $950
Explosive Interactive Performance with up to 5 performers – from $750 for 10 to 30 minutes
Multi-Day Workshops – From $220/day – please contact us!
*(Prices exclude GST)
READY? BOOK NOW
We have Schools approach us for a range of reasons and always customize our workshops to suit individual needs.
For more information or to book contact  info@earthenrhythms.org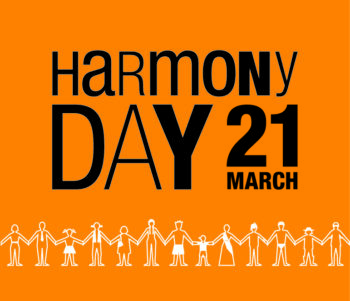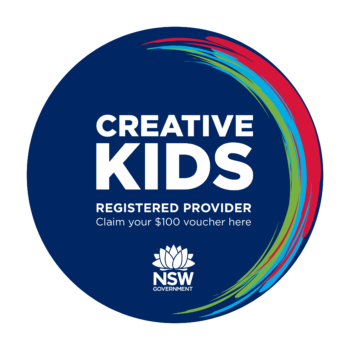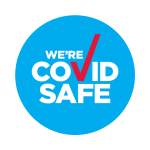 Tell us about your event.  Send us a email by filling in the fields below with the
Time,
Date,
Number of participants,
Location and
Intended outcomes.
Need more? Contact us: info@earthenrhythms.org
"Thank you so much Benjie for a fabulous performance at Newcastle Middle School on Thursday!
Our students have moderate to severe special needs, predominantly autism affecting their communication skills.
You effectively engaged them for over an hour with your drumming beats, storytelling through music and dance.
It was fabulous to see our students having so much fun together in the drum circle and participating in the dance beat in the middle of the circle.
All staff commented on how wonderful your performance was and how happy and uplifted their students were afterwards.
We would highly recommend your performance to other schools with students of similar learning disabilities.
Would love to book you in again!"
Jennifer Lewis
Teacher
Newcastle Middle School
____________________________________
"You are absolutely brilliant at what you do…thanks for today! You're GOLD"
Jane Parks – Teacher Newcastle Grammar School
____________________________________
" We have received excellent verbal feedback from staff and parents for all of the workshops.  The kids had a ball, and staff mentioned it was not only fun for the kids, but also a learning experience.
I just spoke with the staff at Swansea and they were thrilled with the workshop. It ran smoothly, and the kids thoroughly enjoyed it. We will definitely present more workshops at the libraries."
Julie Dunn –  Lifelong Learning Officer Lake Macquarie City Council
___________________________________
"Just wanted to let you know how FANTASTIC Benjie was today with all the kids!!! He was so amazing and they all had the best time… so did I! Couldn't stop grinning and laughing …. The look on the kids faces were priceless…. they loved it and one boy continued drumming on a stool in the classroom when we went back up to class"
Tess Campbell  –  Teacher, Boolaroo Public School
Join the ever growing list of Schools who have enjoyed Earthen Rhythms!
SOME PAST SCHOOLS
· Aberdeen Public School
· Bolwarra Public School
· Boolaroo Primary School
· Brigadine College High School
· Brighton Grammar School
· Cambridge Park Public School
· Carrington Public School
· Cessnock High School
· Charlestown East Public School
· Charlestown Public School
· Dungog Primary School
· Fassifern Primary School
· Fern Bay Public School
· Glendale High School
· Hillborough Public School
· Hunter Grammar School
· Hunter Homeschool Network
· Hunter School of Performing Arts
· John Therry Catholic High School
· Kandeer School
· Kitchener Public School
· Lake Munmorah Primary School
· Lakeside School
· Maitland Public School
· Mount Kanwary Public School
· Muswellbrook High School
· New Lambton Heights Infants School
· New Lambton Primary
· Newcastle Grammar
· Newcastle Homeschool Network
· Newcastle Middle School
· Point Clare Public School
· Port Stephens, NSW, Australia
· Qurindi Primary School
· Rutherford Technology High School
· St Brendans Primary School
· St Joeseph's Primary School
· St Philips Private School
· St Pius X
· TAFE TVET Program
· Teralba Public School
· Tighes Hill Public School
· Wallsend Public School
· Willow Tree Public School
· Wirrandra Public School
· Wyee Public School